"Best Speaker of the Year!"
by APCA

"Best Lecturer of the Year Award!"
nominee by NACA

"Named Outstanding Speaker of the 20th Century"
by the International Biographical Center, Cambridge, England

Internationally Sought After Author and Speaker

Delivering Over 100 Presentations Each Year!
---
"Gary Tuerack is one of those rare individuals who has a knack for delivering a message to an audience that is educational, inspiring, and entertaining."
-- Campus Activities Magazine
---
About Gary Tuerack: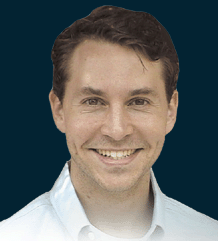 Gary Tuerack has spoken in front of hundreds of thousands of students, from small groups to audiences of over 1,600. He is the author of "Better Grades in Less Time™", and founder of The Society of Success and Leadership. Gary frequently appears on national television and radio talk shows. Some universities recently asking Gary to speak include Harvard University, Cornell University, Boston University, MIT and Tufts.
Gary has been nominated by several organizations for being their vote as the best lecturer of the year! The American Seminar Leaders Association calls Gary "One of the world's most respected authorities and trainers on mental power development." Gary was chosen from hundreds of speakers nationwide by the American Seminars Leaders Association to give a keynote presentation to train the trainers at their annual convention, and received a standing ovation!
Gary Tuerack keeps audiences engaged and laughing while they learn about improving themselves. When Gary presents, it's more than just a lecture -- it's a dynamic educational and inspirational experience, by an internationally known presenter who receives standing ovations from students! Attendees laugh during Gary's event-filled presentation, but more importantly they walk away with skills which will help them for the rest of their lives. Gary's presentations give his audiences the competitive edge and leave audiences wanting more!
As a child, Gary was an extremely slow reader and struggled in school. In order to overcome this difficulty, he developed a way to triple his reading speed, increase his grades, and is now an IVY League graduate of Cornell University. Today, Gary speaks all over the world at businesses, colleges, and high/middle schools sharing information enabling people to live more successful lives.
"Gary Tuerack is making a positive impact."
-- Ken Blanchard, Co-Author of THE ONE MINUTE MANAGER™

| | |
| --- | --- |
| Here is why organizations bring Gary Tuerack back! | |
"Gary Tuerack's presentation was the most successful program we've had in five years."
Brad Stuart, Associate Dean
University of St. Thomas, Minnesota

"The most incredible student activity event we have ever had on our campus!!! I booked your show, and it was one of the best decisions I have ever made!"
Benjamin G. Kramer, Activities Counselor,
New River Community College
"Hundreds of our students attended and the response was overwhelmingly positive. Many wanted him back."
Jim Sheridan, Associate Director of Student Services,
Maine Maritime Academy
"The program exceeded our wildest expectations. At the request of the audience he continued 40 minutes beyond the scheduled time. At the end of the program, the students rushed the stage to speak to him personally. I highly recommend his program!" (audience of 700 students)
Kathy N. Deaner, Director of Student Activities,
Embry-Riddle Aeronautical
"Gary attracted the largest audience so far this year. Any school that is considering his presentation would be wise to get it, it will be their best turnout all year!"
Jim McGrath, Kirby, Program Board,
University of Minnesota Duluth
"The results were excellent, The students are still complimenting the program!"
Pat Luciano, Dean of Students
Atlantic Community College
"He was fantastic! The results of Mr. Tuerack's lecture were amazing. I urge anyone who is considering bringing Mr. Tuerack to their school to stop considering it and book him! Your students will thank you."
Cydney M. Aiken, Campus Activity Board, Cultural and Education Chair,
Babson College
"His results are real!"
Cornell University
The Campus Globe Newspaper
| | |
| --- | --- |
| | Gary Tuerack has appeared on national television, and is constantly booked on radio talk shows around the country. He is the founder of The National Society of Leadership and Success. |


Comments from some more schools . . .
"Your program received some of the highest rankings of any of the programs and activities which were a part of New Student Orientation this fall. Students came away raving about how much they had learned in such a short period of time."
Krispin Barr - Associate Dean of Student Affairs, Cedar Crest College, PA
"The response to your presentation was phenomenal! ...we had standing room only. ...they (students) stayed hours, participated and were really motivated to study, to practice their reading and to speak with their professors. Thank you for a job well done."
Elaine Grant - Director of Resident Life, Merrimack College, MA
"Your dramatic style and your ability to keep the audience entertained while they learned how to manage the increase in reading load was great! The students are still talking about it."
Stephanie K. Ruark - Assistant Director of Student Involvement, Chowan College, NC
"The audience was intrigued throughout the whole program and most even stayed afterward to talk with Gary. The students are still thanking me for it and asking me to have 'Better Grades in Less Time' back again."
Roderick Patten - Lecture/Comedian Chairperson, University of Tampa, FL
"Not only was Gary entertaining, but the techniques and methods he introduced really worked! Many audience members did in fact double their reading speed by the end of his presentation."
Lisa Littlefield - Director of Student Activities, Lakeland College, WI
"Gary is a great speaker with an excellent program! Our students had a lot of fun and left with great study and reading skills!"
Steve Johnson - President, Dinkens Student Union Prog. Board, Winthrop University, SC
"Gary's performance was extremely informative and interactive. The students... learned useful techniques on improving their grades while also having an enjoyable time. Gary has the type of personality that draws students to listen to what he has to say."
Dana Clark - Orientation Coordinator, Florida Southern College, FL
"His (Gary's) performance had one of he biggest turnouts of the year. We have received many positive comments from the students and quite a few requests to have him back as soon as possible."
Rachel L. Bradway - Student Activities Assistant, Pennsylvania College of Technology, PA
"Outstanding presentation. Everyone enjoyed the program and benefited tremendously from it."
Clifford K. Eriksen - Headmaster, The Knox School, NY
"Gary's energetic and encouraging style was a big hit with our Scholarship Directors and Advisors at our first Academic Conference this year. Participants rated his program a '10 out of 10' with very positive comments. I know your members/conference participants will emerge as ours did – inspired, renewed, and committed to academic success."
Denise J. Reens - Director of Training and Development, Alpha Phi Fraternity
"The program was phenomenal. Mr. Tuerack forwarded many useful items in order to help publicize his presentation. His packet for publicity was so successful that we had to turn a large number of people away because we were filled to capacity. We had people sitting in the isles and on the floor. Those in attendance were captivated by what Mr. Tuerack had to say. The feedback I have received has been nothing but positive from faculty and students alike."
Joseph F. Miller - Assistant Director of Residence Life/Coordinator of Retention, Mansfield University, PA
"Over half of our student body attended your program. Following your program, the 'buzz' around campus was that students who did not attend the program really missed out! Twenty-five professors encouraged students to attend the program. One of the faculty members who attended the program told me, "I thought Gary was great! I followed up with students in my class the day after the presentation to reinforce what they had learned."
Amy P. Wettergreen - Director of Freshman/Sophomore Programs, Randolph-Macon College, VA
"It is program council history to have that many people at an event for us – we had 378 people attend! We never get that many people for a performer."
Jennifer Flores - Program Council Chairperson, University of Saint Thomas, TX
"We had the best attendance of the entire semester and the audience really enjoyed the show. I think students liked the fact that your lecture was not a simple talk, but rather an interactive affair that got everyone on their feet, literally."
Mark Ryberg - Lecture Chairperson, University of St. Thomas, MN
"Since the performance I have heard nothing but positive reactions from students, faculty, and staff that attended. With his high energy, Gary did an excellent job in getting the audience to participate in his lecture. He was easy to get along with and he made an instant connection with his audience. I would love to bring him to our campus again, and would recommend him for any college campus."
Jamie Poe - Graduate Assistant to Office of Student Activities, University of Texas of the Permian Basin, TX
"It was out most successful program of the year! Gary was energizing and motivating – this is something your students need to hear!!!!"
Cori Smith - President, Activities Programming Board, University of Southern Indiana, IN
"Your program was timely, educational and entertaining – a combination we don't often find in our college programs. Students came away raving about how much they learned from you. They all agreed we should invite you back every semester. We're all looking forward to seeing you again this fall."
Jane Leishner, Dean of Students, Midwestern State University, TX
"Thank you for such a wonderful program. Your program was an excellent experience for myself as a programmer and as a student. On a personal level, I truly enjoyed working with you and having the opportunity to meet with you personally. You have a wonderful personality and gift that relates you so well to the students. Thank you for sharing it with myself and for the Butler University students. The students unanimously voted to have you back again. The average score for the program was an incredible 9.6 out of 10."
Anne Tucker - Guest Speakers Chair, Butler University, IN
"Today, we hosted the most incredible student activities event we have ever had on our campus. This presentation isn't like other ones -- you actually give them a great presentation that helps them learn and gives them skills to improve upon and use for their entire lives. The student and staff of my college that attended this lecture really enjoyed it and want me to invite you back."
Benjamin G. Kramer - Activities Counselor, New River Community, College VA
"You should be proud of your gift as a speaker and the respect you command amongst your peers. To be nominated for Outstanding Speaker of the 20th Century is confirmation of the eminence you have achieved in your field."
Nicholas Law, Director General - International Biographical Center, Cambridge England
"Gary attracted the largest number of students we've had attend a seminar. They learned good, applicable techniques for reading and studying. They want to hear him again – very entertaining and informative."
Educational Advisor - Des Moines Area Community College, IA
"Gary is a fabulous motivational speaker, and we received very positive feedback from his lecture."
Tracy Anderson - Student Activities Coordinator, Hawkeye Community College, IA
"Gary's presentation was awesome!!! We are currently doing everything in our power to have Gary come back to Oakwood College in September. It was an unforgettable experience."
Tiaja Fletcher - Administrative Assistant, Oakwood College, AL
"The students are still talking about Gary Tuerack's presentation. Several calls came from instructors who said, "Please bring him back." Always a pleasure to work with a professional, self-motivated and sincere speaker."
Program Manager - Kirkwoood Community College, IA
"You are still the only speaker that my students have asked to have back. From the point of view of a Greek Advisor, your program was perfect for our students. Without exception, every student I have spoken to has said that they had fun at your presentation."
Tom VanSchoor - Greek Advisor & National Scholarship Officer AXP, Queens College,, NY
"One of the best academic skills programs we've had in years. TRULY entertaining and educational at the same time. This multimedia program that keeps participants engaged. Gary's program is perfect for greek systems interested in providing concrete ways to help individual members improve grades."
Sheila Judge - Director of Student Activities and Greek Advisor, Mercer University, GA
"This was a very interactive performance. The audience was very excited and enthusiastic. The result of Gar's reading methods were phenomenal. The performance was great!"
Molly Stout - Speakers & Issues Chair, Virginia Tech. University, VA
"Gary is very successful in building rapport with his audience and has an outgoing personality that immediately puts everyone at ease. Through his personal experiences and knowledge, he is sincere in his mission to help students. Gary is truly the consummate professional."
Mike Duncan - Assistant Director of Student Activities, Radford University, VA
"I must tell you that this event improved the quality of almost everything done by my students. Mr. Tuerack received my highest recommendation as a motivator and role model for college students. I hope you take advantage of this wonderful opportunity to send your students to this incredible life changing event."
Deanna Latson - Speech Communications Department, San Francisco State University, CA
"I would definitely recommend it. "I also heard many positive comments the next day."
Coleen Murphy - Union Board Hot Topics Chair, Valparaiso University, IN
"Gary exceeded my expectations. After lecturing for two hours, Gary left his audience wanting more. I would strongly recommend Gary Tuerack!"
Brian Shuffield - Issues/Speakers Chair, Idaho State University, ID
"In the 5 years that I have been programming events, I have never received such a positive response as I have for your program. Seeing that number of students show up for an event was a dream come true. What was also pleasing was the positive response I received from faculty members. They commented on how helpful the techniques are to students. They said that we should have you back every year."
David Cucinotta - Staff Associate for Student Activities, Columbia Green Community College, NY
"I would like to take this opportunity to express my sincere appreciation and congratulations for a job well done as a speaker at MPIGNY / NSA Tri-state Chapter's Educational Forum. I look forward to working with you again in the future."
Bonnie Wallsh, CMP, Education Day Chair, Meeting Professionals International Greater New York Chapter, NY