Gary Tuerack
Internationally Known Author & Speaker
Can Improve Your Employees' Productivity

STRATEGIES FOR PEAK MENTAL PERFORMANCE
* Speed Reading, Memory Mastery, and Improved Mental Focus *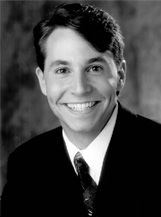 Gary Tuerack frequently appears on national television and radio talk shows. He is the founder of The National Society of Leadership and Success. Harvard, Cornell, Boston University, MIT, and Tufts are just a few of the universities at which Gary has spoken. He was recently chosen from hundreds of speakers nationwide to present his method at the national meeting of the American Seminar Leaders Association, and received a standing ovation! Gary was chosen to present at the Meeting Planners International Convention held in NY City and received the highest number of positive comments of all the presenters.
As a child, Gary Tuerack was an extremely slow reader. In order to overcome this difficulty, he developed a way to triple his reading speed. Gary now shares his program with audiences in an engaging presentation where CEO's, upper level executives, managers, and employees learn how to save hours of wasted time through reading faster and increased mental efficiency. Thousands have enjoyed the warmth, humor, and dynamic presentation style of Mr. Tuerack's Peak Performance program.
---
Eight essential ways Gary Tuerack will increase your employees' work performance:
Double their reading speed with complete comprehension.
Utilize the Tuerack 4 Step Method to increase alertness.
Maintain peak performance throughout the workday.
Improve retention of information including facts, figures, names, and lists.
Boost levels of concentration and overall performance on the job.
Increase levels of focus, energy, and mental efficiency through proper food intake.
Develop strategic planning skills.
Maximize time utilization.
---