ABOUT THE AUTHOR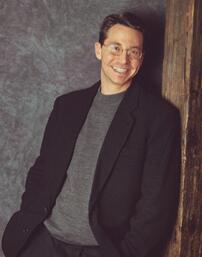 Gary Tuerack is one of the world's most respected authorities and trainers on faster reading and mental power development. He is the founder of Tuerack Training International and author of Better Grades in Less Time: Faster Reading with Increased Comprehension and College Secrets. Gary Tuerack was an extremely slow reader in his youth and discovered a way to increase his reading speed to over 1,000 wpm. He now shares his information with large audiences of students in an engaging, humorous presentation where students learn how to read faster and save hours of wasted time. He has lectured at top universities such as Harvard, Cornell, Tufts, Boston, and numerous others. He was recently chosen from hundreds of speakers nationwide by the American Seminars Leaders Association to give a keynote presentation to train the trainers at their annual convention, and received a standing ovation! Gary Tuerack is a certified speaker of the American Seminars Leaders Association. Thousands of students have enjoyed the warmth, humor, and dynamic presentation style of Mr. Tuerack's, "Better Grades in Less Time" program. Gary Tuerack presently tours the United States speaking at middle schools, high schools, colleges and corporate businesses on such topics as faster reading, high achievement and increasing productivity.

It is my dream that you will live your dreams,
and not let them die quietly inside of you.
My mission goes beyond school work,
and is to help you get what you want out of life!
TO VIEW GARY TUERACK'S COMPLETE BIO, PHOTO, AND MORE: CLICK HERE

--Gary Tuerack