| | |
| --- | --- |
| | You Receive Large Glossy Posters to Help Promote |
Discover the Secrets

of the World's Most Successful People
What do Bill Gates, Michael Jordan, John F. Kennedy, Oprah Winfrey, and Arnold Schwarzeneggar all have in common? What makes certain people extraordinarily successful?
Audiences walk away with practical information they can apply immediately.
Highly Entertaining and Interactive

In this program, you will:
• Develop and implement a vision for yourself
• Experience how to master your internal motivation
• Learn to apply the many skills and strategies of high
achievers
• Discover the principles which guide successful people's
thoughts


After a Standing Ovation at NACA Showcase
Goals:


You won't reach what you want unless you know what you want! Goals move you toward what you desire.

Vision:
You won't hit a target you cannot see!
Vision is the ability to see what does not yet exist.
Interactive Exercise Volunteer Jumps for Award


---
Recent studies report that the majority of Americans are in need of direction and feel lost about their future.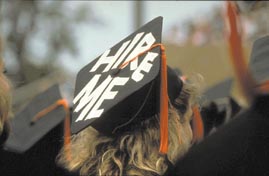 Discover the Secrets of the World's Most Successful People™ gives people clarity about where they are and where they want to head in their future.
As a result of this uplifting program, you will be able to:
• Gain perspective to create your own powerful solutions
• Use the power of expectation to gain excellence from
yourself and others
• Turn "problems" into positive outcomes
• Harness the courage to pursue a lofty goal
• Gain clarity on your values to guide your decisions
---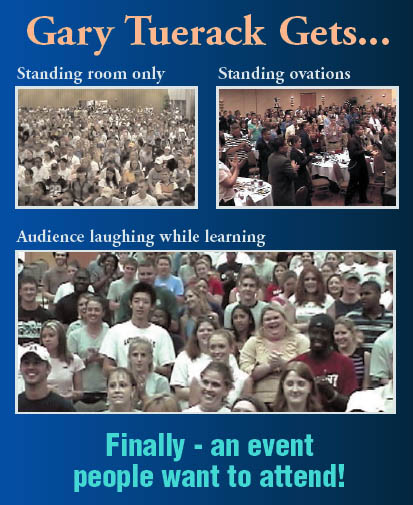 Find out the answer with an interactive, motivational presentation.

| | | |
| --- | --- | --- |
| | | After extensive research and interviews with some of the most highly regarded people in America, Gary Tuerack has become a renowned expert on success. He inspires audiences by sharing the success secrets and captivating success stories of some of the most famous people in America. Gary is an internationally known author and speaker famous for his humorous and interactive presentation style. He delivers a dynamic presentation that leaves audiences on the edge of their seats. Students walk away with practical information they can apply immediately. |